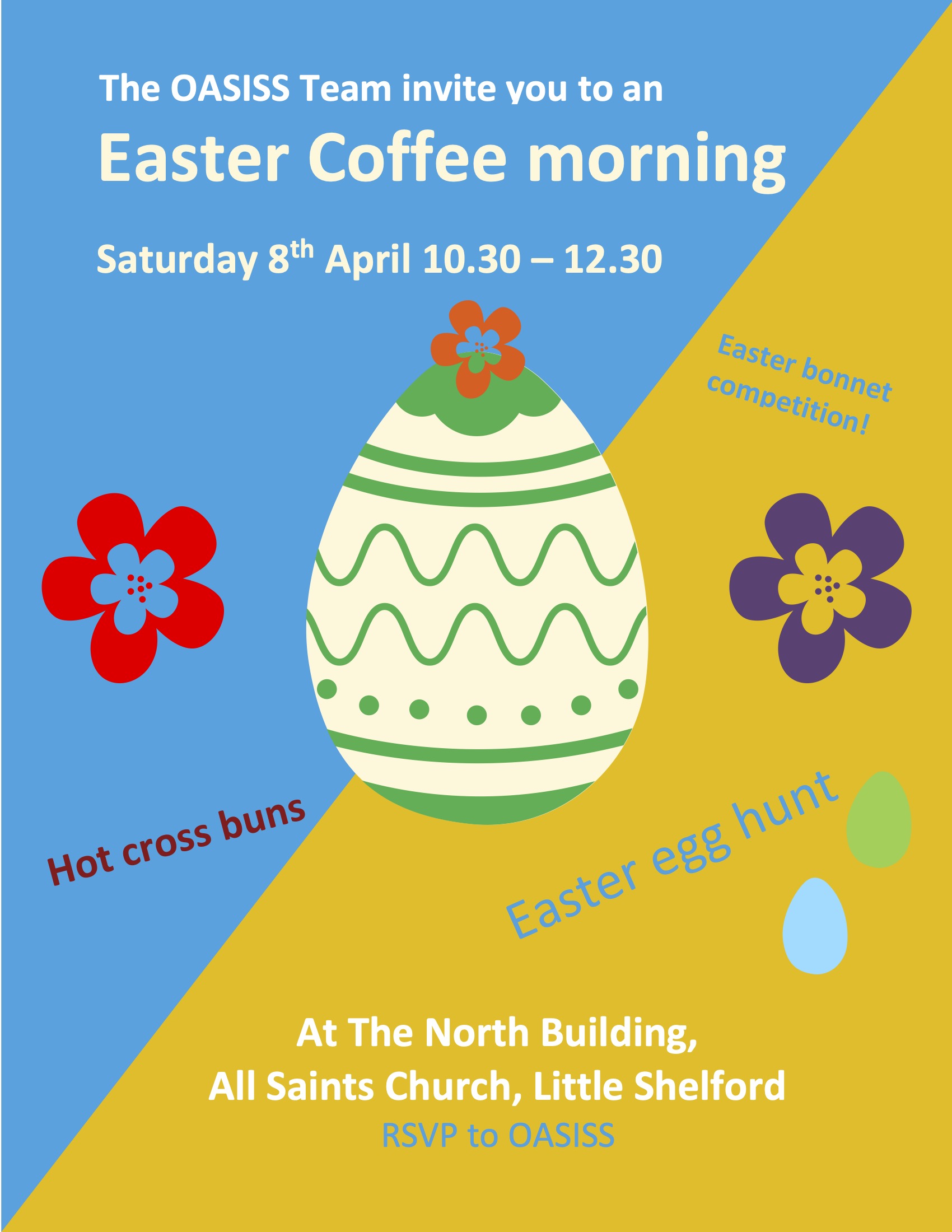 Dear OASISS Community
Our next event to bring our community (Hosts and Guests) back together will be focused on Easter.
Please save the date, spread the word and reply to openarmsgranta@gmail.com
Saturday, 8th April, 10:30am to 12:30pm
North Building, All Saints Church, LITTLE Shelford.
We look forward to seeing you there.
The OASISS Team